Imatges de Vidre

Photography Studio
Graphic Design, Art direction, Branding.
When the client explained the needs for the brief it all come up really quick and clear. Almost cristal clear.

Imatges de Vidre ('Glass images') is a photo studio formed by two incredibly passionate photographers with a long background and expertise. All their work revolves around intimate moments: weddings, a newborn, a family moment... all special and private experiences. Moments that everyone would like to keep framed behind a cristal. Hence the brand name.

The minimalistic pieces flows with vaporous shades of blue that show the transparency of how they work: with honesty, proximity, and creating cozyness and a safe space for the people to just focus in enjoying, while that moment is being captured. And so does the web.

The most iconic piece of the brand would be the business card. A totally translucent round-corner heavy matte plastic piece with the information visually overlapping with the logo, going for the literal take in writing on a glass.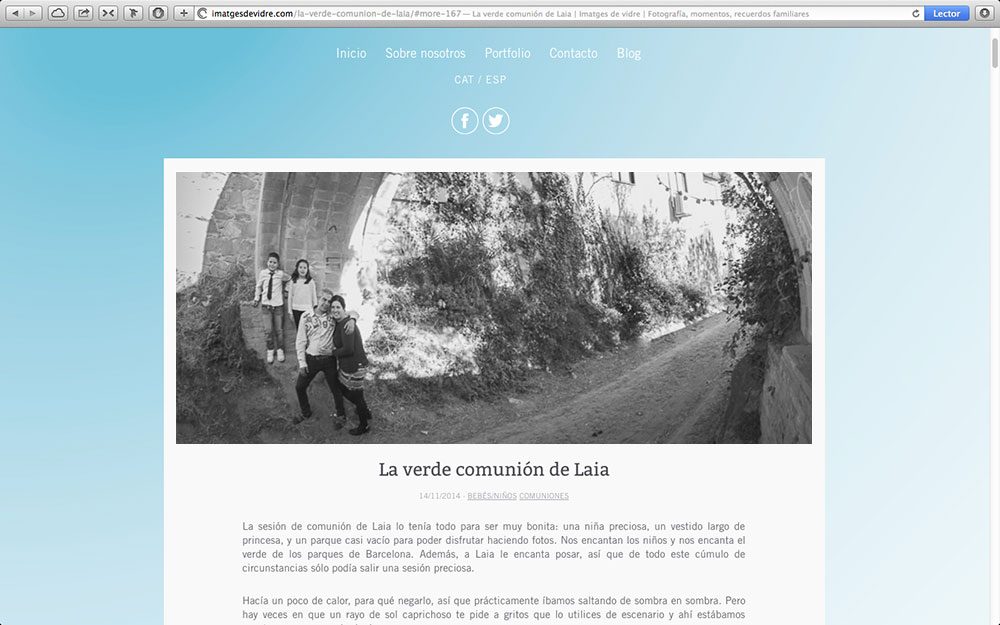 For this project, Cris Busquet worked with me as web developer. Why don't you have a look at her work?